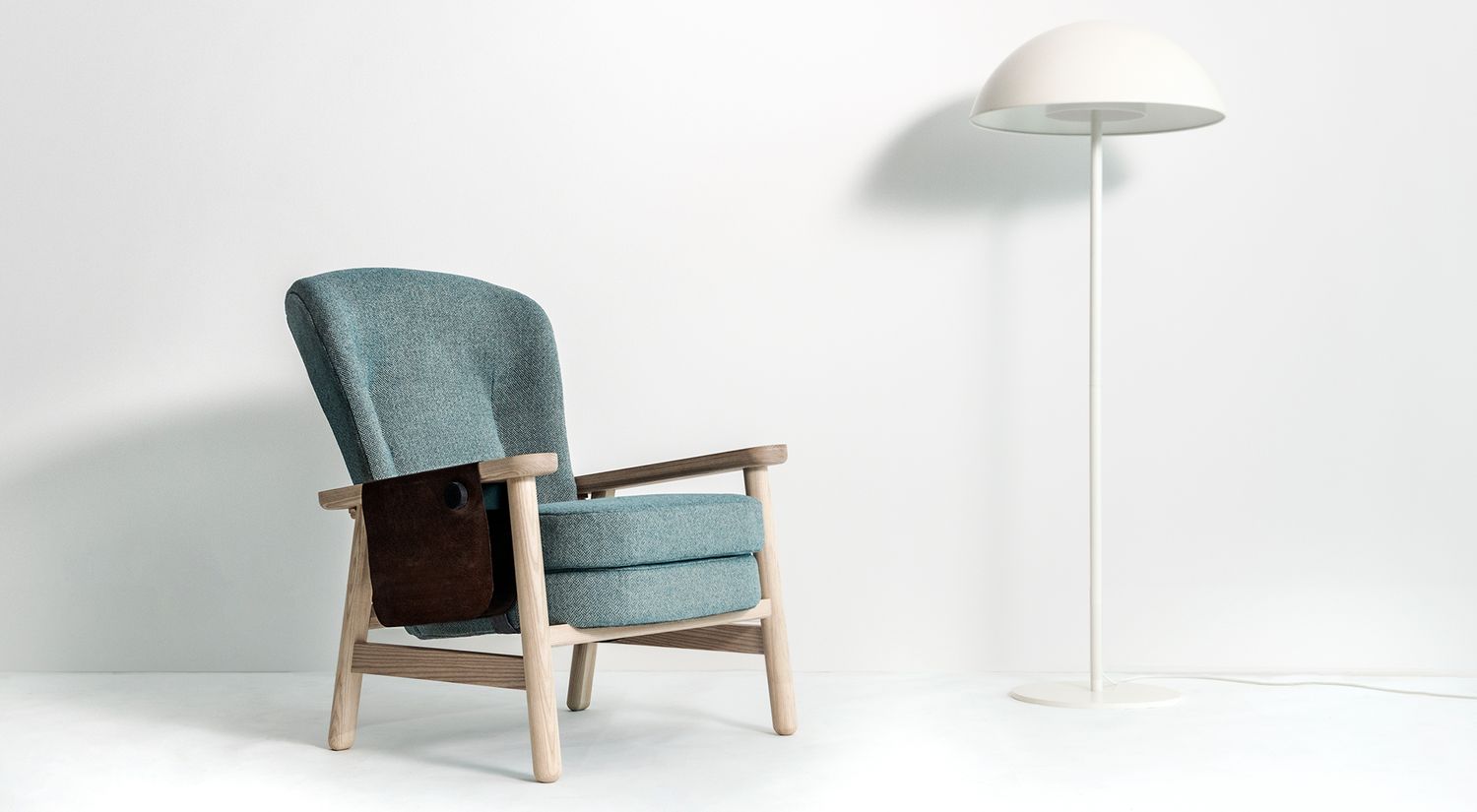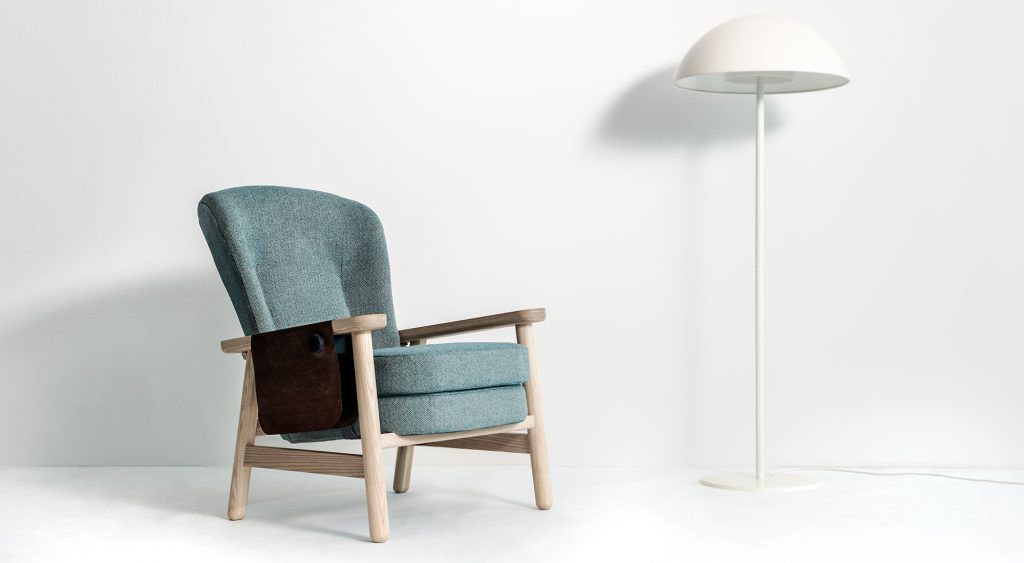 DUBLIN, Irlanda, 14 de abril de 2020 (GLOBE NEWSWIRE) – Design Partners , uma agência premiada de design e inovação de produtos, centrada na elevação do potencial humano, compartilhou esta semana a história de Jacinta Dixon, uma irlandesa com uma forma rara de Alzheimer. doença que inspirou o design e a criação de The Magic Chair . Esta cadeira oferece um espaço seguro e confortável, onde Jacinta pode relaxar e apreciar a música e os livros que adora. A Magic Chair utiliza a tecnologia de voz Amazon Alexa em conjunto com controles táteis personalizados para ajudar a superar a dislexia de Jacinta e as capacidades de processamento visual desbotadas. Ambos os sintomas infelizes de sua condição.
O conceito de The Magic Chair foi apresentado em 'Big Life Fix', um programa da RTE One, que é parcialmente financiado pela Science Foundation Ireland, em 4 de março de 2020.
A história de Jacinta

The Magic Chair foi um projeto sob medida, projetado e construído especificamente para Jacinta, 69 anos, que vive em Clondalkin, Dublin, Irlanda. Alguns anos atrás, ela percebeu que seu trabalho estava se tornando mais difícil para ela e, posteriormente, foi diagnosticada com a doença de Alzheimer em 2017. Jacinta tem problemas com o processamento visual e não consegue mais ler, compreender números ou ver as horas de um relógio. Um verme confesso, era o desejo de Jacinta apreciar música e ler os clássicos em sua aposentadoria. Sua família esperava tornar sua vida o mais confortável e auto-realizada possível sob as circunstâncias.
Lorna Ross foi convidada a desenvolver uma solução para apoiar Jacinta. Depois de passar um tempo com ela para entender seus requisitos únicos e muito humanos, a cadeira inteligente estava com a tecnologia de voz Amazon integrada, que lhe permitiria acessar e apreciar facilmente os audiolivros e as músicas que ela ama. Após definir o conceito e criar uma versão inicial da experiência, foi necessário um parceiro especializado para concluir o produto final. A Design Partners, amplamente considerada uma agência de design centrada na elevação do potencial humano, foi consultada para levar a idéia do protótipo básico ao design e produto sob medida.
As equipes visitaram Jacinta em sua casa para garantir que a cadeira cabesse em sua sala de estar, em vez de trazer algo desconhecido para seu ambiente. Utilizando materiais, cores, tecidos e texturas que caberiam confortavelmente em seu espaço. Houve uma decisão deliberada de integrar a tecnologia para que ela fosse praticamente invisível e, portanto, não intimidadora ou inacessível.
O design ergonômico foi adaptado ao tamanho do corpo e à posição da cabeça para que ela pudesse descansar confortavelmente por horas. Sua antiga poltrona favorita de meados do século foi uma fonte de inspiração para o design final.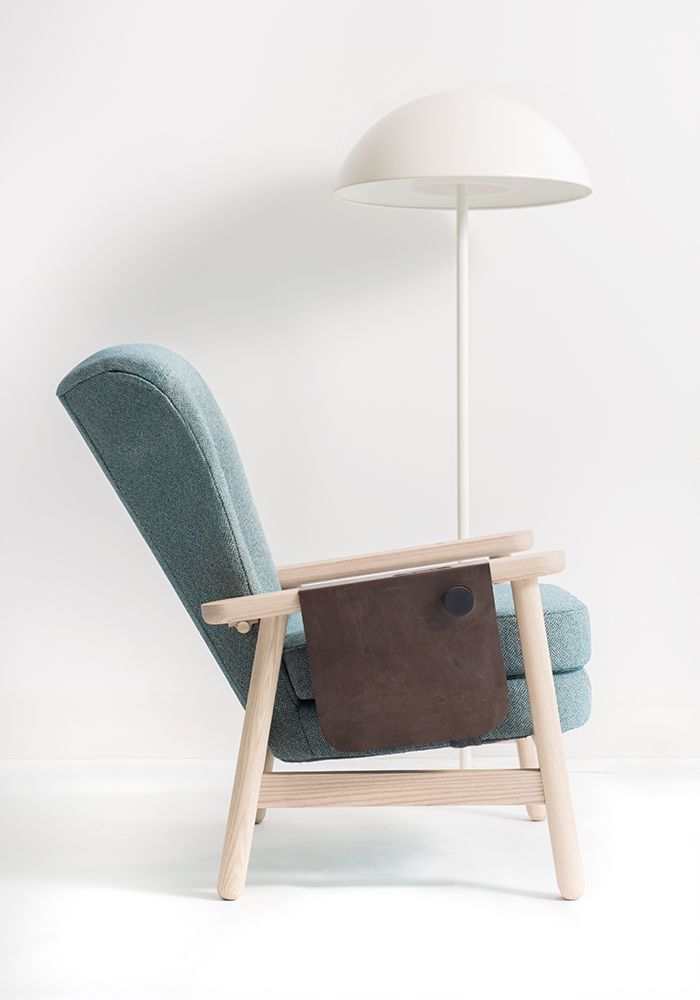 Enquanto a Magic Chair é habilitada para Amazon Alexa, a Design Partners criou uma interface de botão tátil personalizada para ajudar a superar qualquer confusão com uma interface de voz. É composto por três botões que permitem à Jacinta ouvir livros de áudio, rádio e música com facilidade. A expectativa é que a interface tátil única, com o tempo, se associe a uma atividade específica através da memória muscular.
"A Design Partners se orgulha de colaborar nessa jornada para projetar e construir uma peça de mobiliário única e personalizada", disse Mathew Bates, diretor de design da Design Partners. "Nossa missão é elevar o potencial humano, e esse foi um esforço sincero para elevar o potencial e a qualidade de vida de Jacinta. No processo de focar em uma solução que integra tecnologia, ergonomia e empatia perfeitamente com um humano, criamos uma cadeira inteligente universal para Alzheimer. Dito isto, acreditamos que obtivemos um conhecimento valioso que será muito relevante em outras aplicações que envolvam superar desafios com a navegação em interfaces de áudio ou visuais. " 'The Big Life Fix' é um programa da RTE One. O programa está disponível em todo o mundo no player RTE.ie. 'The Big Life Fix' é uma produção da Kite Entertainment para a RTE em associação com a Science Foundation Ireland. O show é projetado para mudar vidas para aqueles que têm uma deficiência ou estão se recuperando de um acidente junto com suas histórias inspiradoras.
Sobre a Design Partners

Design Partners é uma agência de design e inovação de produtos sediada em Dublin, Irlanda. Nossa missão é elevar o potencial humano. Colaboramos com as marcas mais inovadoras do mundo para criar futuras experiências de produtos que capacitam e inspiram as pessoas. De socorristas, jogadores de vídeo, cirurgiões especializados, a fabricantes de artesanato; nossos especialistas em design, UX e engenharia dão vida a idéias que aprimoram recursos, desempenho e bem-estar. Suportada por pesquisa estratégica e recursos avançados de prototipagem, nossa abordagem prática facilita a tomada de decisões mais rápida, simplifica interações complexas para os usuários finais e permite que as pessoas obtenham coisas incríveis.