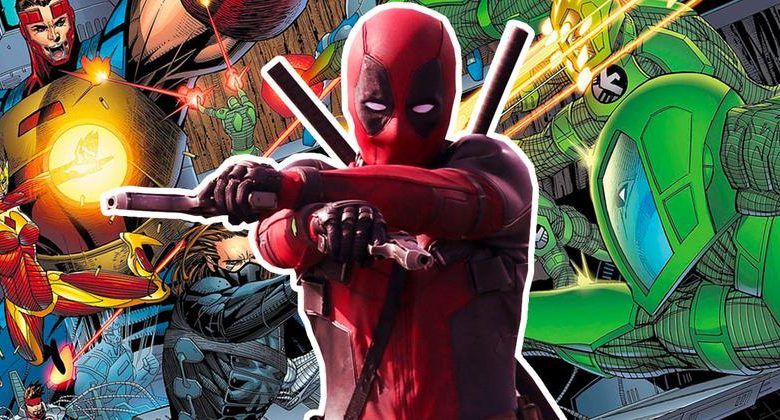 Com os Thunderbolts aparentemente prontos para chegar ao MCU, ele apresenta a oportunidade perfeita para trazer Deadpool de Ryan Reynolds para a dobra.
Estamos em um momento de transição no Universo Cinematográfico Marvel. Vingadores: Ultimato fechou muitas portas. Mas muitas outras portas estão se abrindo. Temos programas de TV como WandaVision e O Falcão e o Soldado Invernal. Reboots como Quarteto Fantástico e Blade estão a caminho. Além disso, Deadpool de Ryan Renolds vai continuar sob o regime da Disney. E enquanto Deadpool 3 está em desenvolvimento, há outro projeto que poderia fazer uso do Merc With a Mouth. Ou seja, Thunderbolts.
Antes de mergulhar, devemos notar que thunderbolts não está oficialmente em desenvolvimento no Marvel Studios, seja como um filme ou programa de TV. Dito isto, O Falcão e o Soldado Invernal moveram um monte de peças para o grupo estrear no futuro. Com isso, isso poderia apresentar a oportunidade perfeita para dobrar Wade Wilson no MCU maior.
Quem são os Thunderbolts?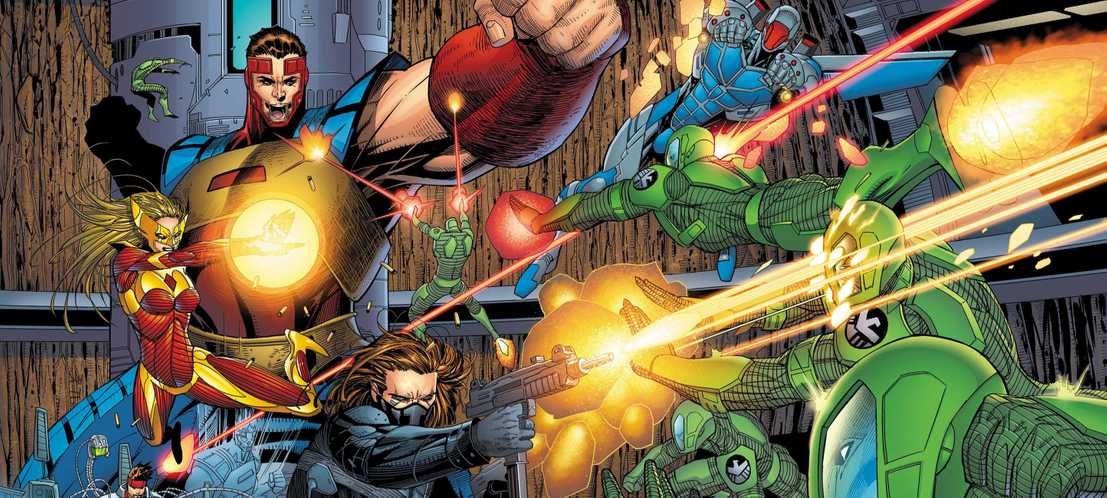 Os Thunderbolts inicialmente fizeram sua estreia nas páginas da Marvel Comics em 1997. O grupo apareceu pela primeira vez em The Incredible Hulk #449 e foi criado por Kurt Busiek. Eles são parecidos com o Esquadrão Suicidade DC, um grupo de bandidos tentando fazer algo de bom. Mas eles não são apenas uma cópia de carbono. Liderada por Zemo, a equipe original de vilões disfarçou-se de heróis na tentativa de executar atos malignos. O grupo passou por várias encarnações ao longo dos anos. Às vezes, sancionado pelo governo e, às vezes, operando de forma independente. Durante esse tempo, um elenco rotativo de personagens se revezou participando de suas várias missões.
O Barão Zemo, interpretado por Daneil Bruhl, que conhecemos pela primeira vez em Capitão América: Guerra Civil,está muito em jogo no MCU agora após os eventos de Falcão e o Soldado Invernal. Bucky Barnes, também conhecido como O Soldado Invernal, interpretado por Sebastian Stan, também tem sido um membro dos Thunderbolts às vezes, assim como Punisher e, talvez o mais importante, Thunderbolt Ross. Nos quadrinhos, Ross eventualmente se torna Hulk Vermelho. Resta saber se a Marvel vai ou não nessa rota com a versão do personagem de William Hurt. Mas Ross poderia, no mínimo, ser o homem do governo por trás da equipe. E sim, Deadpool já foi associado com o grupo antes. As peças estão no lugar.
O que está acontecendo com Deadpool no MCU?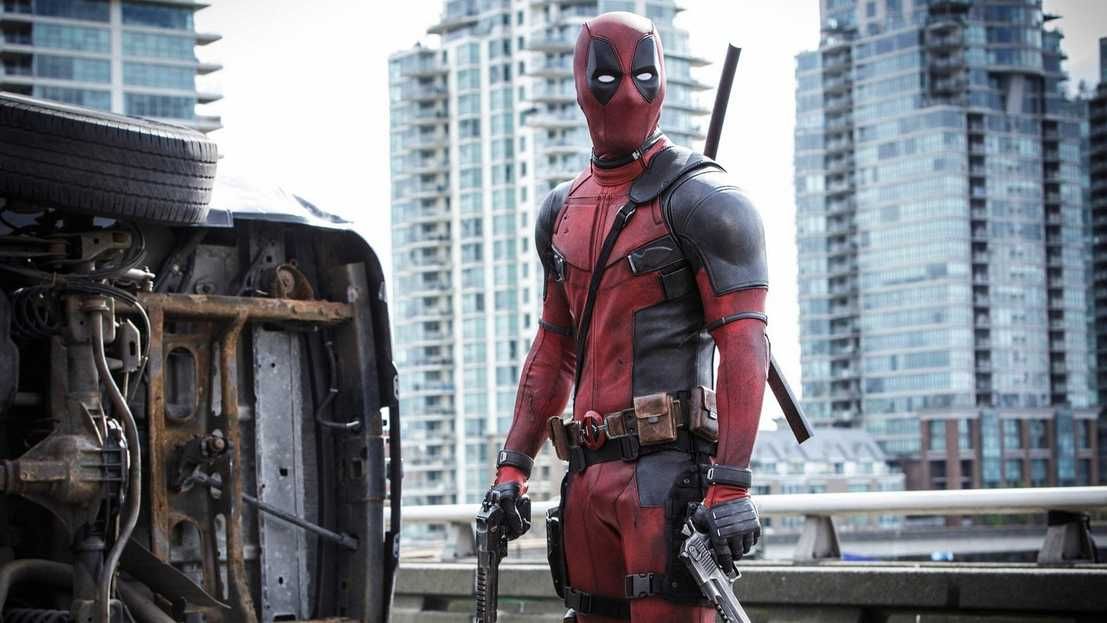 Quando a Disney fechou seu acordo para comprar a maioria dos ativos de mídia da Fox no início de 2019, Deadpool,as franquias X-Men e Quarteto Fantástico efetivamente se tornaram parte do Universo Cinematográfico Marvel. A Disney é dona da Marvel e, como tal, colocou esses personagens nas mãos do chefe da Marvel Studios, Kevin Feige. Enquanto o X-Men Quarteto Fantástico terá reboots, Ryan Reynolds provou ser tremendamente popular como Wade Wilson. A ideia era trazê-lo de volta para Deadpool 3.
Mas a Disney é uma besta diferente. Eles não tinham feito muito no mundo r-rated. Deadpool, como uma franquia, depende de ser r-rated. Sim, o estúdio e Reynolds se uniram e um terceiro filme, a ser escrito por Wendy Molyneux e Lizzie Molyneux-Loeglin da fama de Bob's Burgers. Dito isso, ainda parece que o estúdio tem lutado com a questão de como dobrar esse personagem em seu universo pré-existente. A resposta pode estar encarando-os na cara.
Por que Deadpool faz sentido para liderar os Thunderbolts?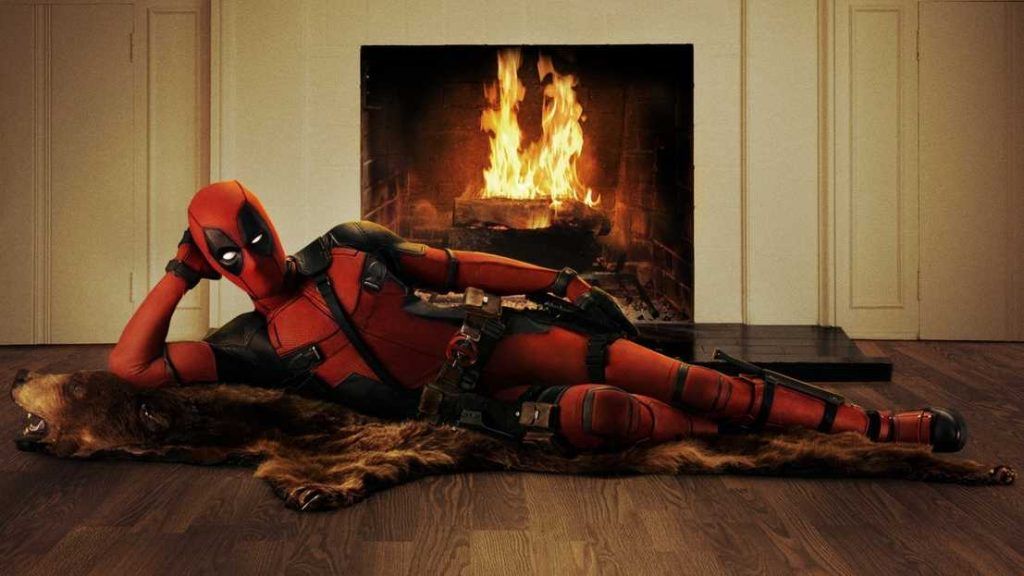 Deadpool é o rosto de uma franquia de enorme sucesso e adorada. Isso não quer dizer que Deadpool é um grande líder. Claro, Deadpool 2 montou o X-Force, que provavelmente nunca veremos. Pelo menos não tão cedo. Mas o fato é que Wade Wilson é mais um lobo solitário a maior parte do tempo. Seja como for, ter a versão de Ryan Reynolds do personagem liderando uma equipe de vilões em missões selvagens parece ser fácil em alguns aspectos. Talvez ele nem precise ser o "líder" em um verdadeiro sentido, mas em termos de colocar um nome de letreiro na eventual adaptação dos Thunderbolts? É difícil imaginar uma maneira mais eficaz, que faça sentido dentro do universo, para reforçar esse IP em particular aos olhos daqueles que podem não estar familiarizados com ele.
Thunderbolts também é uma propriedade que se presta a uma borda, seja como um PG-13 duro ou R-rated. É aqui que Deadpool prospera. E nem precisa ser bobo. Sim, ainda podemos ter essas aventuras em filmes como Deadpool 3. Mas isso pode nos mostrar o lado mais corajoso de Wade Wilson, bem como os outros personagens que compõem a equipe. É uma maneira lógica de dar a Reynolds mais para fazer no MCU, em um cenário que se encaixa em seu personagem, mantendo a porta aberta para aparições solo. Ele também adiciona um enorme poder de estrela a um título menos conhecido que poderia definir o palco para o sucesso. Imagine como seria uma interação entre Zemo e Deadpool. Imagine Thunderbolt Ross tentando manter Wade Wilson sob controle. Há muito com o que jogar aqui.
Deadpool está liderando os Thunderbolts da Marvel?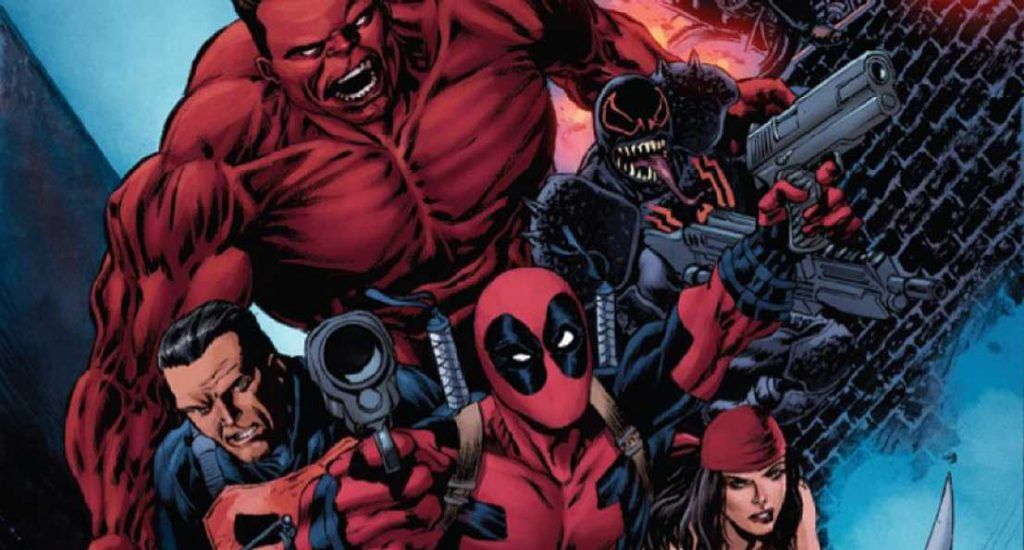 Essa é a grande questão. Como um filme? certo. Não é difícil ver a Marvel Studios fazendo Ryan Reynolds assinar na linha pontilhada para uma franquia de filmes thunderbolts. Como um programa de TV? Isso é potencialmente mais difícil. Se há um grande elenco, o dinheiro fica complicado. Sim, Marvel e Disney estão fazendo funcionar com alguns desses outros programas do Disney+, mas isso, em teoria, estaria em outro nível. Mas estamos falando da Marvel. Nada é impossível neste momento.