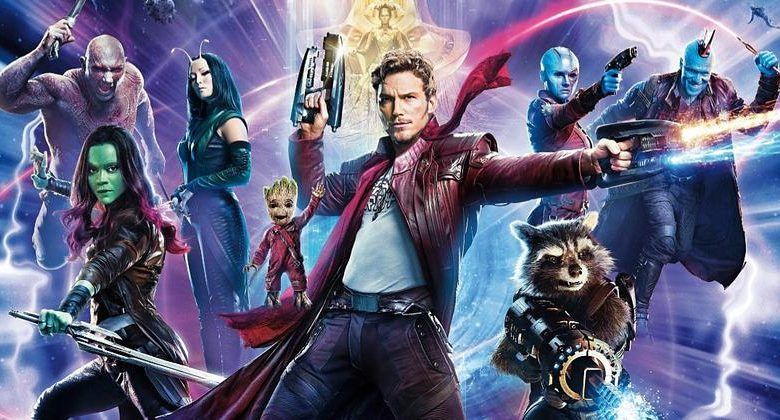 Por muito tempo, os fãs de Guardiões da Galáxia têm tido poucas informações sobre o próximo terceiro episódio da franquia, que o cineasta James Gunn está voltando ao comando, e que está sendo apontado como o último filme que Gunn fará para o MCU antes de passar para outras franquias. Um fã recentemente pediu a Gunn para dar algumas atualizações sobre Guardiões da Galáxia Vol. 3, e Gunn obrigado por prometer uma aventura cósmica épica muito grande para uma galáxia.
"Nossos designers e gênios do desenvolvimento visual estão ocupados criando novos e fantásticos projetos de outros mundos e seres alienígenas. Não sei se a galáxia é grande o suficiente para toda essa magia. este. Um. É. Enorme. Estou empolgado. #Vol3"
A franquia The Guardians tornou-se uma das séries mais populares do MCU desde sua estreia, apesar de ser baseada em um grupo obscuro de personagens dos quadrinhos da Marvel. Em meio a todo o espaço, piadas e personagens zany, o que fez a série se destacar foi sua ênfase em temas de família dentro de uma equipe de super-heróis.
O filme anterior Guardiões da Galáxia viu Peter Quill conhecido como Star-Lord conhecer seu pai há muito perdido. Infelizmente, Peter descobre que seu pai é um ser celestial do tamanho de um planeta que matou sua mãe e está planejando dominar o universo. Pedro se reúne com seus companheiros guardiões para derrotar seu pai no final, mas a vitória carrega um preço alto com a perda de seu pai substituto Yondu.
A história dos Guardiões continuou com Vingadores: Guerra Infinita e Fim de Jogo, que viu Gamora ser morta por seu pai Thanos para recuperar a pedra da alma. No final de Ultimato, uma Gamora do passado saltou para o presente, sem memória de seu tempo passado com os Guardiões.
Agora, o próximo filme guardiões da galáxia presumivelmente verá a equipe de heróis espaciais embarcar em uma jornada para trazer Gamora de volta ao grupo. A equipe também está programada para fazer uma aparição no próximo Thor: Love and Thunder, que acompanha as cenas finais de Endgame, que viu Thor fazer uma pausa da Terra e Asgard para se juntar aos Guardiões em sua nova missão. Em um tweet anterior, James Gunn havia confirmado que ele e o diretor de Love and Thunder, Taika Waititi, estavam mantendo contato sobre os vários personagens que aparecerão em ambos os seus filmes.
"@TaikaWaititi está fazendo um ótimo trabalho – o roteiro é incrível. Conversamos antes de ele começar a escrevê-lo sobre onde os personagens estão e onde eles estão indo e ele leu o roteiro para Vol 3 & então eu li seu roteiro e compartilhei meus pensamentos."
Agora que o mundo já lidou com mais de um ano sem novos filmes do MCU, a expectativa em relação ao próximo filme dos Guardiões está aumentando cada vez mais. Escrito e dirigido por James Gunn, Guardiões da Galáxia Vol. 3 está previsto para começar a ser filmado em 2021. Seu lançamento atual está previsto para 2023.