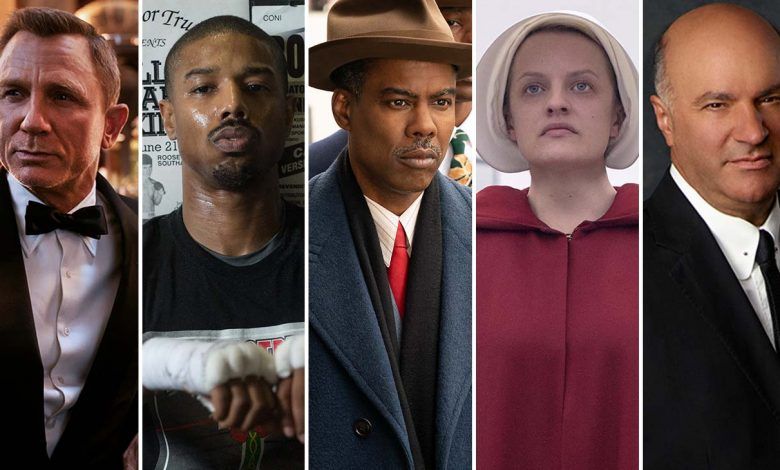 Em um mega acordo histórico, a Amazon está adquirindo a MGM Holdings — cujo estúdio possui uma das maiores bibliotecas de cinema e TV — em uma tentativa de turbinar sua oferta de assinatura Prime para clientes e potencialmente minerar propriedade intelectual de franquias como James Bond e Rocky.
O acordo, pendente de aprovação regulatória, avalia o estúdio em US$ 8,45 bilhões. "O valor financeiro real por trás desse negócio é o tesouro do IP no catálogo profundo que planejamos reimaginar e desenvolver junto com a equipe talentosa da MGM. É muito emocionante e oferece tantas oportunidades para contar histórias de alta qualidade", disse Mike Hopkins, vice-presidente sênior do Prime Video e da Amazon Studios ,ao anunciar a aquisição.
A aquisição, revelada poucos dias após a AT&T anunciar um plano de US$ 43 bilhões em 17 de maio para encerrar sua divisão WarnerMedia, incluindo HBO e Warner Bros., para a Discovery, marca a mais recente grande consolidação para agitar a indústria do entretenimento. A Amazon, liderada pelo CEO Andy Jassy e pelo fundador Jeff Bezos — que empurrou a gigante da tecnologia para Hollywood — recentemente alistou Jeff Blackburn para se juntar à empresa com sede em Seattle como chefe de mídia e entretenimento global, supervisionando divisões de jogos a áudio e vídeo, com data de início em 7 de junho.
A Amazon, que divulgou em abril que 175 milhões de membros Prime viram filmes e programas de TV em sua plataforma no último ano, está lutando contra a Netflix (207 milhões de submarinos globais) e o Disney+ (103 milhões de submarinos) pela supremacia global entre as principais plataformas de streaming. Entre sua tarifa original, a Amazon lançou a série limitada de Barry Jenkins, The Underground Railroad, este mês, sua Maravilhosa Sra. Maisel é uma perene indicada ao Emmy e sua maior aposta é uma série cara de O Senhor dos Anéis. A Amazon ganhou indicações ao Oscar este ano com Sound of Metal, One Night In Miami e a sequência Borat Subsequente Moviefilm,entre outros títulos. O estúdio pegou filmes como Eddie Murphy comédia Coming 2 America (Paramount) e o próximo Everybody's Talking About Jamie (New Regency) e mudou-se agressivamente para nab direitos da NFL ao vivo, incluindo Thursday Night Football da Fox a partir de 2022.
Agora, ele vai adicionar uma vasta coleção de clássicos de Hollywood e franquias à sua mistura. A MGM possui uma biblioteca de filmes de cerca de 4.000 títulos e 17.000 horas de programação de TV, incluindo as franquias de filmes Bond, Rocky/Creed e The Hobbit. O 25º episódio da série Bond, No Time to Die,foi adiado várias vezes para 8 de outubro de 2021, já que a pandemia desacelerou uma recuperação de bilheteria. (Os direitos de franquia da Bond são copropriedade da Eon Productions, dirigida por Michael G. Wilson e Barbara Broccoli.) Além disso, está previsto para este ano o spinoff da franquia Snake Eyes, da franquia Snake Eyes,que a MGM coproduziu com a Paramount.
A MGM também possui uma das maiores coleções de títulos clássicos de Hollywood, incluindo vencedores do Oscar como O Mágico de Oz de1939, The Apartment de 1960 e West Side Storyde 1961, juntamente com o filme de maior bilheteria doméstica de todos os tempos ajustado pela inflação, Gone With the Windde 1939. Aorevelar a compra, a Amazon afirmou que o catálogo de filmes da MGM "complementa o trabalho da Amazon Studios, que tem focado principalmente na produção de programação de programas de TV".
O principal acionista da MGM é a Anchorage Capital, dirigida pelo ex-executivo do Goldman Sachs Kevin Ulrich, que lidera o conselho de administração do estúdio. A empresa está sem um único CEO desde março de 2018, quando Gary Barber, o fundador da Spyglass Entertainment que se juntou à MGM depois que ela saiu da falência em 2010, foi abruptamente demitido. Vários executivos seniores formam o "escritório do CEO" e se reportam ao conselho de administração da empresa. Ulrich, no anúncio do acordo, afirmou: "A oportunidade de alinhar a história histórica da MGM com a Amazon é uma combinação inspiradora".
Grande parte da receita da MGM vem de acordos de licenciamento para sua vasta biblioteca de conteúdo de filmes e televisão, mostrou sua divulgação pública em junho de 2020. O estúdio com sede em Beverly Hills divulgou uma rodada de demissões em abril passado que impactou 50 funcionários de seus 750 funcionários, enquanto a alta administração teve "reduções salariais voluntárias" em meio ao encerramento do filme e da TV durante a pandemia.
O grupo de filmes do estúdio é liderado pelo presidente Michael De Luca, o veterano da New Line Cinema e da DreamWorks que se juntou à MGM em janeiro de 2020. O lado da TV é supervisionado por Mark Burnett, o magnata do formato de reality show que chegou à empresa em 2015 depois de liderar programas como The Apprentice da NBC e Survivorda CBS.
A MGM TV produz The Handmaid's Tale,da FX' Fargo e History's Vikings e o estúdio tem uma participação em ofertas não-roteiradas como The Voice da NBC e Shark Tankda CNBC. O estúdio cresceu através de aquisições como Evolution Film & Tape, Inc., os criadores de The Real Housewives of Orange County, e Big Fish Entertainment, que produz Live Rescue.
Em 2017, a MGM adquiriu a propriedade total da rede de TV paga premium Epix — cuja série original inclui Godfather of Harlem, Get Shorty e Britannia — da Lionsgate e da Viacom por US$ 1,031 bilhão e instalou o ex-piloto daTBS e da TNT Michael Wright como presidente. A MGM lançou o Epix Now como um serviço de streaming autônomo em fevereiro de 2019 a um preço de US$ 6 por mês. Embora a empresa não tenha divulgado números de assinantes em sua última divulgação de resultados, a MGM divulgou que a receita da Epix totalizou US$ 111 milhões nos três meses que terminam em setembro de 2020.
A venda da MGM marca o mais novo capítulo para o venerável estúdio cuja história remonta a quase um século. Metro-Goldwyn-Mayer foi fundada em 1924 pelo magnata da cadeia de cinema Marcus Loew. O estúdio colocou em produção como um de seus primeiros lançamentos o épico silencioso Ben-Hur, um sucesso inicial que seria refeito várias vezes, incluindo a versão vencedora do Oscar de 1959 e o caro erro de orçamento de 2016. A MGM inscreveu uma grande lista de estrelas de Hollywood como Myrna Loy, Clark Gable e Joan Crawford que reforçaram os primeiros anos do estúdio.
Em 1969, quando o estúdio divulgou uma perda, o financista e proprietário do hotel de Las Vegas Kirk Kerkorian conseguiu o controle sobre a MGM de Edgar Bronfman, que tinha sido o maior acionista da empresa. Pouco depois, a MGM mudou sua sede corporativa de Nova York para Culver City. A década de 1970 também veria o lançamento de uma das franquias mais duradouras da MGM quando Rocky,de Sylvester Stallone, feito por cerca de US$ 1 milhão, se tornou um sucesso de bilheteria de MAIS de US$ 100 milhões e ganhou o Oscar de melhor filme no 49º Oscar em 1977.
Em 1980, Kerkorian dividiu as participações cinematográficas de suas participações em resorts, que atualmente negociam como MGM na Bolsa de Valores de Nova York. Um ano depois, a MGM adquiriu a distribuidora United Artists por US$ 380 milhões da Transamerica logo após a UA financiar a infame bomba de bilheteria de Michael Cimino, Heaven's Gate,que arrecadou US$ 3,5 milhões em um orçamento de US$ 44 milhões.
Kerkorian então vendeu a MGM/UA ao magnata Ted Turner em 1986 por US$ 1,5 bilhão, comprou ativos de volta e depois os vendeu novamente em 1990 para a Pathe Communications do magnata italiano Giancarlo Parretti por US$ 1,3 bilhão. Mais tarde, Kerkorian então liderou outro grupo para comprar o estúdio em 1996 do banco francês Credit Lyonnais e depois vendido em 2005 para um consórcio liderado pela Sony Corp por um relatório de US $ 5 bilhões. A MGM pediu falência em novembro de 2010 antes de emergir um mês depois sob nova gestão liderada pelos fundadores da Spyglass Barber e Roger Birnbaum.
Na última década, os sucessos do filme da MGM incluem os bilionários ganhadores the Hobbit e Bond entry Spectre em 2012, um revival blockbuster da franquia Rocky com Creed (US$ 173 milhões globalmente) de 2015 e o reboot animado de 2019 de The Addams Family (US$ 203 milhões).
Em julho passado, a MGM reestruturou sua Orion Pictures — uma gravadora comprada em 1997 para sua biblioteca de filmes que incluía o vencedor do Oscar Dances With Wolves e o actioner Robocop — para priorizar contar histórias sub-representadas, com a produtora do Just Mercy Alana Mayo nomeada como presidente. Em outubro, o estúdio relançou a American International Pictures como um banner para negócios de títulos de vendas indie estrangeiras.