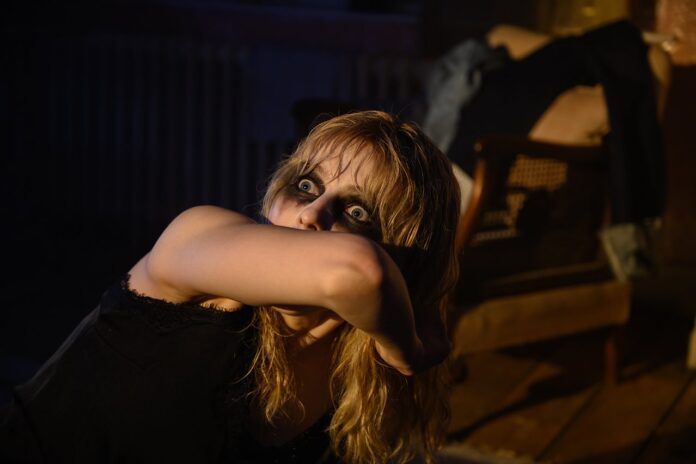 O primeiro trailer de Last Night in Soho, de Edgar Wright, é lançado oficialmente, bem antes da data de lançamento programada para o filme em outubro.
O primeiro trailer de Last Night in Soho, de Edgar Wright, é oficialmente lançado. Como diretor, Wright inicialmente fez fama com oferendas cômicas como Shaun of the Dead e Hot Fuzz,mas ele se ramificou mais recentemente. Seu filme anterior, Baby Driver de 2017, foi um filme de assalto emocionante pontuado por sequências de ação meticulosamente editadas para uma grande variedade de música. O próximo filme de Wright, Last Night in Soho,vê o timoneiro tentar sua mão no horror psicológico. O filme é estrelado por Anya Taylor-Joy, Thomasin McKenzie, Matt Smith e Diana Rigg, entre outros.
Devido ao pedigree de Wright e ao sucesso comercial e crítico de Baby Driver, Last Night in Soho classifica-se como um dos filmes mais esperados de 2021. O público está interessado em ver o que o diretor tem guardado, já que ele ganhou a reputação de ser uma das vozes mais criativas da indústria. O filme está programado para ser lançado em outubro, e enquanto ainda faltam alguns meses para a estreia, a campanha de marketing está se preparando. Recentemente, a primeira filmagem de Last Night in Soho foi revelada, preparando o palco para o trailer completo.
A Focus Features lançou o primeiro trailer de Last Night in Soho. Wright também compartilhou o pôster no Twitter. Confira ambos abaixo:
Situado em uma versão assombrosa do clássico de Petula Clark "Downtown", o trailer utiliza histórias visuais para configurar os principais pontos da narrativa. Uma das maiores vantagens é que Last Night in Soho parece ter uma dinâmica do Clube da Lutaentre os personagens de McKenzie e Taylor-Joy. A primeira é estabelecida como um pária social, e ela aparentemente cria um alter ego "mais legal" para que ela possa viver sua vida idealizada. Será muito interessante ver como isso acontece, especialmente porque Last Night in Soho é cobrado como um horror psicológico. Ao revelar este tópico no marketing, a dupla natureza do personagem de McKenzie não é uma reviravolta, mas provavelmente há mais do que parece. O trailer de Last Night in Soho também mostra o cenário dos anos 1960 do filme, outro mistério que será desvendado ao longo de seu tempo de execução.
Baseado neste trailer, Last Night in Soho parece ser uma mudança de ritmo para Wright como diretor, que é uma das razões pelas quais os espectadores estão animados para seu lançamento. Shaun of the Dead obviamente tinha elementos de terror com seu surto de zumbis, mas isso foi em grande parte uma comédia. Last Night in Soho é um horror psicológico direto que promete ser uma experiência assombradora e atmosférica quando chegar aos cinemas em outubro. Wright é conhecido por colocar seu selo inventivo em gêneros clássicos de Hollywood, por isso deve ser emocionante ver o que ele faz com Last Night no Soho.