Um filme de Dusk pode estar vindo da Sony. 2021 está se preparando para ser um grande ano para o Homem-Aranha, cujo terceiro filme do MCU o mostrará ao enfrentar vários vilões de encarnações cinematográficas passadas do Homem-Aranha, enquanto seus vilões serão os headliners de dois próximos filmes, Venom: Let There Be Carnage e Morbius chegando no final deste ano. A Sony não está atrasando o desenvolvimento com vários outros projetos em desenvolvimento.
Embora o Homem-Aranha seja atualmente parte do MCU, isso não impediu a Sony de desenvolver sua própria série de filmes interconectados. O Universo sony pictures de personagens marvel (SPUMC) começou com Venom em 2018 para o sucesso financeiro. O estúdio também tem filmes baseados em Kraven, o Caçador, Silver Sable, Black Cat, e muito mais em vários estágios de desenvolvimento. Relatórios sugerem que outro herói pode estar se juntando ao universo.
De acordo com o The Illuminerdi, a Sony está desenvolvendo um filme live-action baseado no personagem Crepúsculo. Não foram dados mais detalhes sobre o projeto, mas dado o histórico da Sony de querer expandir a franquia do Homem-Aranha, parece uma possibilidade razoável.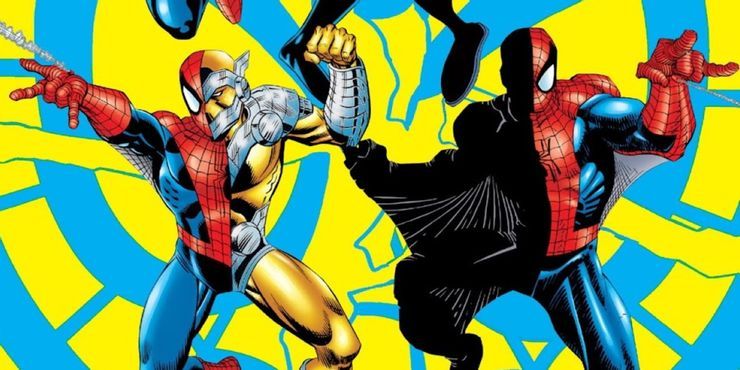 Nos quadrinhos, Crepúsculo é um codinome passado para vários personagens. O primeiro foi o líder de um grupo de heróis na Zona Negativa, que foi revelado ser um traje usado por muitas pessoas diferentes para fazer crepúsculo mais do que uma única pessoa, mas um símbolo. O Homem-Aranha levou a fantasia de volta com ele e até vestiu-a por um breve tempo nos quadrinhos. A segunda encarnação de Crepúsculo é uma mulher chamada Cassie St. Commons, que herda o traje em homenagem ao Homem-Aranha. Ela se encontra ressuscitada e não está realmente morta nem viva, mas algo entre. Junto com a cura, suas habilidades incluem teletransporte, manipulação de sombras e possuir clarividência, tornando-a uma vigilante eficaz.
A Cassie St. Commons parece ser a candidata a um longa-metragem. A origem anterior do Crepúsculo na Zona Negativa pode não ser algo que a Sony tenha acesso, dada a sua associação com o Fantastic 4. Isso faz com que seja mais provável parte dos ativos que a Disney ganhou com a compra da 20th Century Fox. Super-heróis também parecem ser uma prioridade para a Sony Pictures e para a produtora Amy Pascal. Olivia Wilde está dirigindo um filme da Mulher-Aranha, enquanto personagens ainda mais obscuros como Jackpot e Madame Webb têm filmes em desenvolvimento. Cassie St. Commons Dusk caberia bem em casa nos planos da Sony.
Embora a escolha de fazer um universo de personagens baseados apenas em personagens do Homem-Aranha, um em que não esteja muito claro se o Homem-Aranha pode ou vai aparecer, pode parecer uma escolha estranha, o status do Homem-Aranha como o herói mais popular da Marvel Comics significa que a Sony tem um vasto catálogo de histórias e personagens para desenhar. A ideia de levar personagens menos conhecidos até mesmo desconhecidos é muito semelhante à forma como o MCU começou. Quando eles não tinham acesso aos seus maiores heróis, eles se arriscaram no que muitos consideravam personagens da lista B como Homem de Ferro e Thor. Agora esses heróis são alguns dos nomes mais populares da Marvel. Crepúsculo pode ser um herói menos conhecido agora, mas com a história certa e equipe criativa, há potencial para o próximo grande super-herói da Marvel.
Fonte: Screenrant