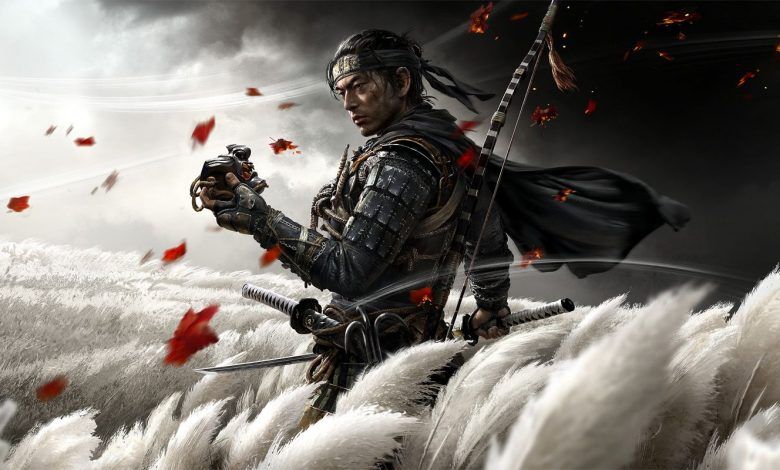 A Sony anunciou uma adaptação cinematográfica do jogo de sucesso Ghost of Tsushima, do PlayStation 4.
Um filme de Ghost of Tsushima está em desenvolvimento da Sony, liderado pelo diretor de John Wick Chad Stahelski. O filme vai adaptar o sucesso playstation 4 videogame desenvolvido pela Sucker Punch Productions, que vendeu mais de 6,5 milhões de cópias em menos de um ano. O novo projeto é uma das várias adaptações para PlayStation atualmente a caminho, incluindo o filme Uncharted, dirigido por Tom Holland, e a série The Last of Us da HBO estrelada por Pedro Pascal e Bella Ramsey.
Ghost of Tsushima conta a história de Jin Sakai, um samurai do século XIII da ilha de Tsushima que luta contra um exército de invasores mongóis liderados por Khotun Khan. Ensanguentado e espancado após os ataques iniciais, Jin embarca em uma busca para reunir forças e tomar de volta sua casa. O jogo foi muito elogiado no lançamento por sua jogabilidade e design visual elegante, visto por muitos como uma despedida sólida para a era PlayStation 4 à medida que o PlayStation 5 se aproximava do lançamento.
Per Deadline, uma adaptação cinematográfica de Ghost of Tsushima, está atualmente em desenvolvimento pela Sony Pictures e PlayStation Productions. John Wick Chad Stahelski vai liderar o projeto. Alex Young e Jason Spitz da Stahelski's 87 Eleven Entertainment produzirão, juntamente com Asad Qizilbash e Carter Swan da PlayStation Productions. Sucker Punch também servirá em uma capacidade de produção executiva liderada por Peter Kang. O diretor do Sucker Punch, Nate Fox, compartilhou sua empolgação com o projeto em um comunicado oficial, dizendo que "A ideia de traduzir nosso jogo para um novo meio é emocionante, e estamos intrigados com as possibilidades".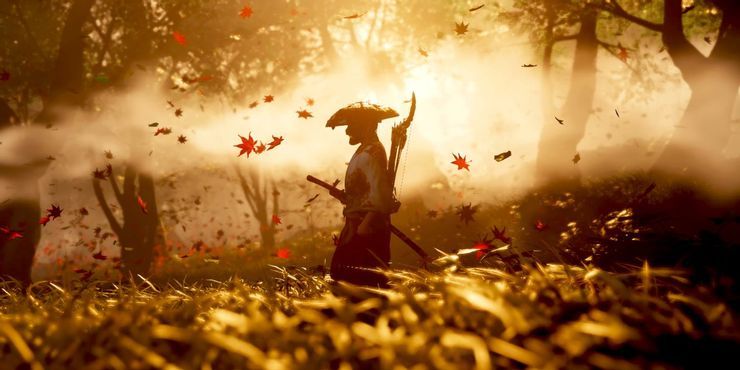 Em dezembro, a Sony anunciou que estava desenvolvendo três filmes e sete séries baseadas em propriedades de videogames PlayStation. Presumivelmente, Ghost of Tsushima foi um dos filmes alusões. A empresa anteriormente tinha planos de adaptar uma franquia anterior sucker punch, Sly Cooper, como um longa-metragem animado. No entanto, esses planos falharam após o fracasso crítico e de bilheteria de Ratchet & Clank. Desde então, a Sony parece ter um esforço mais concentrado em adaptações cinematográficas e televisivas.
O filme Ghost of Tsushima adiciona outro nome a uma longa lista de próximas adaptações de videogames. A Netflix anunciou filmes e séries originais baseados em várias franquias de jogos populares, incluindo Assassin's Creed, Resident Evile Splinter Cell. Isso vai adicionar às adaptações de jogos existentes do streamer como Castlevania e Dota: Dragon's Blood. Os cinemas também estarão vendo uma boa parte dos lançamentos baseados em videogames em um futuro próximo, incluindo Mortal Kombat, que estreia em 16 de abril, e Sonic the Hedgehog 2. O campo das adaptações de videogames tem sido historicamente repleto de decepções. Ainda assim, essa tendência parece estar mudando nos últimos tempos, e espero que continue a melhorar com Ghost of Tsushima.