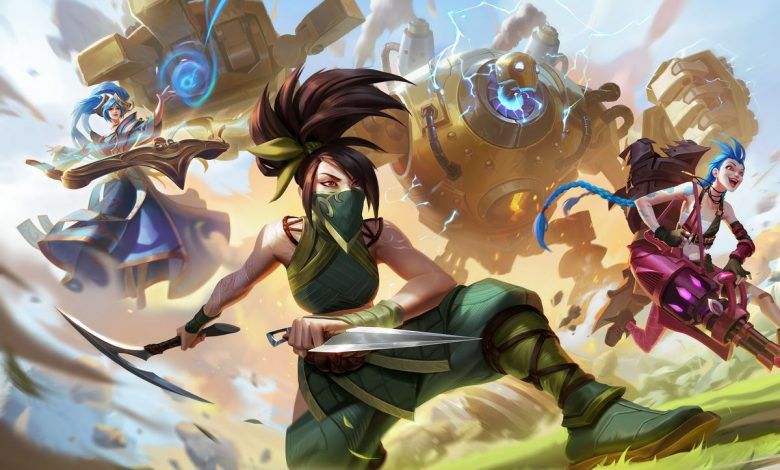 League of Legends: Wild Rift está finalmente lançando no Brasil. O tão esperado spinoff móvel do popular MOBA da Riot Games já está disponível em várias regiões do mundo há algum tempo, mas o beta aberto finalmente chegou hoje em 29 de março. Você já pode jogar e conferir aqui.
Para aqueles que não estão familiarizados, League of Legends: Wild Rift é basicamente a principal experiência de LEAGUE of Legendpara PC combinada com a acessibilidade e o jogo social do mobile. Foi do zero para trazer a jogabilidade moba competitiva da League PC para o mobile. Mas se você se lembra, quando Wild Rift foi anunciado pela primeira vez, também foi dito que estava chegando aos consoles.
Infelizmente, não ouvimos muito sobre a versão do console de Wild Rift desde aquele anúncio inicial, já que a Riot tem se concentrado principalmente em tirar a versão móvel. Em uma recente mesa redonda à imprensa, a Riot confirmou que Wild Rift ainda está chegando aos consoles.
Infelizmente, a Riot ainda não tinha plataformas para anunciar, mas acrescentou que "você pode imaginar o tipo de pessoas com quem estamos falando". Os consoles imediatos que vêm à mente são PlayStation e Xbox, mas o aspecto móvel de Wild Rift me deixa inclinado a pensar que também seria um ajuste perfeito para o Nintendo Switch.
A Riot também confirmou que eles estão explorando o jogo multiplataforma e a progressão cruzada, mas amenizaram as expectativas sem nada sendo bloqueado ainda. Novamente, não está claro se isso significa cross-platform e cross-progression dentro da mesma família de consoles ou se, digamos, os usuários de PlayStation serão capazes de jogar com aqueles no Xbox. Também não sabemos se os jogadores móveis poderão jogar com aqueles no console, ou se você será capaz de saltar para frente e para trás entre os dois.
Se vale de alguma coisa, no Teamfight Tactics, você pode saltar entre PC e mobile, até mesmo trocando no meio da partida. Houve momentos em que minha internet em casa caiu no meio do jogo e eu tive que rapidamente puxar o jogo usando a internet do meu telefone.
De qualquer forma, é bom saber que League of Legends: Wild Rift ainda está em desenvolvimento para consoles e no caminho para chegar após a versão mobile. Estou assumindo que o trabalho realmente começará nos consoles após o lançamento oficial de Wild Rift no celular e não no beta.