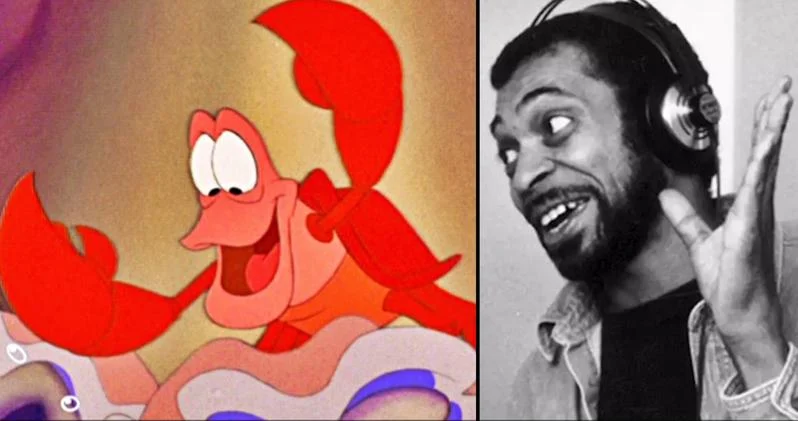 O ator e cantor Samuel E. Wright, que dublou Sebastian, o caranguejo em A Pequena Sereia, morreu aos 74 anos.
Samuel E. Wright, o ator e cantor cuja voz foi ouvida por milhões como Sebastian, o caranguejo em A Pequena Sereia,faleceu. A notícia foi quebrada pela página oficial do Facebook para a cidade natal de Wright, Montgomery, Nova York, segundo o TMZ. A causa da morte não foi revelada, mas a cidade de Montgomery homenageou Wright com uma declaração incluída no post. Ele tinha 74 anos.
"Hoje, a cidade de Montgomery lamenta a perda de Sam Wright", dizia o post, incluindo uma foto de Samuel E. Wright com o supervisor da cidade Brian Maher e seu irmão Patrick em Walden nos anos 1990. "Sam foi uma inspiração para todos nós e junto com sua família estabeleceu o Conservatório de Hudson Valley. Sam e sua família impactaram inúmeros jovens de Hudson Valley, sempre inspirando-os a chegar mais alto e cavar mais fundo para se tornar a melhor versão de si mesmos."
O comunicado acrescentou: "Além de sua paixão pelas artes e seu amor por sua família, Sam era mais conhecido por entrar em uma sala e simplesmente fornecer ALEGRIA PURA àqueles com quem interagiu. Ele adorava entreter, adorava fazer as pessoas sorrirem e rirem e adorava amar. A grande comunidade da cidade de Montgomery chora hoje. Enquanto nos despedimos de um pilar em nossa comunidade e pedimos a todos que compartilhem uma memória e nos ajudem a celebrar a vida deste grande homem."
Nascida em 20 de novembro de 1946, Wright foi indicada ao Tony Award em 1984 por Melhor Ator em Destaque em Um Musical, baseado em sua atuação em The Tap Dance Kid. Mais de uma década depois, ele seria indicado novamente para o mesmo prêmio por interpretar Mufasa na adaptação da Broadway do filme de animação da Disney O Rei Leão. Seu trabalho no palco também inclui interpretar o Espantalho em The Wiz no Apollo Theater em 1995 ao lado de Whitney Houston, Keith David e Cedric the Entertainer.
Claro, Wright é talvez mais conhecido como Sebastian em A Pequena Sereia, um caranguejo cantando com uma voz verdadeiramente única como nenhum outro. Ele também forneceu os vocais para as canções memoráveis "Under the Sea" e "Kiss the Girl". Ele reprisou o papel várias vezes nos anos seguintes nas sequências de Sebastian's Caribbean Jamboree, The Little Mermaid II: Return to the Seae The Little Mermaid: Ariel's Beginning. Wright também dublaria Sebastian na adaptação da série animada no início dos anos 90, juntamente com vários outros programas da Disney e videogames.
Daveed Diggs vai dublar Sebastian no reboot live-action de A Pequena Sereia que está atualmente em andamento na Netflix. Quando o projeto foi anunciado, muitos fãs do filme de animação original fizeram campanha para Wright reprisar o papel. Isso foi por causa de um vídeo viral com Wright cantando "Under the Sea" para seus fãs, mostrando que ele não tinha perdido um passo com seu canto. Como a voz é tão icônica, muitos fãs esperavam que Wright voltasse a dublar Sebastian mais uma vez, mesmo que o resto do elenco fosse diferente.
Nossos pensamentos vão para os entes queridos de Wright sentindo a perda de sua morte neste momento doloroso. Que ele descanse em paz enquanto sua memória continua.