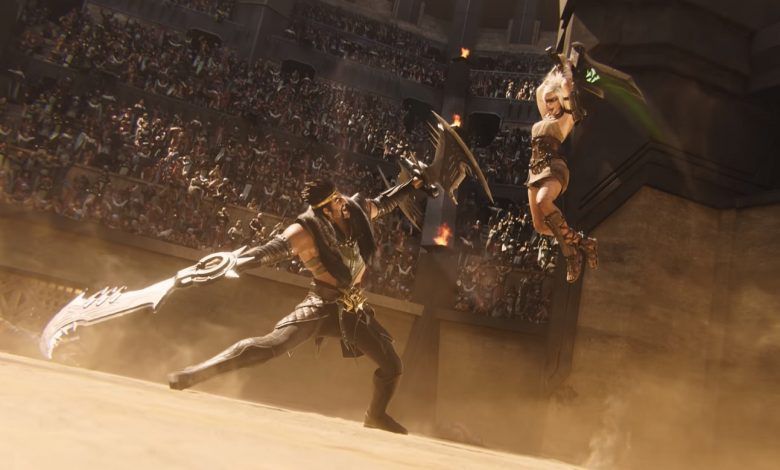 A Riot está planejando um universo cinematográfico de League of Legends, e já começou a recrutar uma equipe necessária para liderar este novo empreendimento de live-actions. Nas páginas de carreira da Riot Games, há dois novos papéis sendo anunciados: Global Head of Live Action TV e Global Head of Live Action Film. Essas são posições de trabalho bem claras, mas as descrições fornecem um pouco mais de detalhes sobre os planos da Riot.
"Você liderará a equipe de desenvolvimento criativo de cinema e todo o trabalho relacionado ao desenvolvimento de longas-metragens para o universo cinematográfico de League of Legends e novas franquias", explica a postagem para o Head of Live Action Film. A descrição para o Chefe da TV Live Action é quase idêntica, mas apenas focada em televisão.
"Você ajudará a construir a estratégia para o negócio de Criação de Conteúdo Live Action da Riot, um esforço que está apenas começando", lê-se no post.
A Riot parece estar mirando alto com os projetos, e está procurando candidatos bem conectados com grandes atores no mundo do cinema/TV. "Você tem relações profundas dentro da indústria e é bem versado em grandes artistas – escritores, diretores, produtores e atores."
Os papéis são substanciais em suas responsabilidades, e envolvem "colaboração muito significativa com seus colegas" nos departamentos de cinema/TV/animação, o que aponta para uma possível interconexão entre a TV e os filmes da Riot, assim como o MCU da Marvel.
Como seria de esperar por uma grande aventura no cinema e na televisão, a Riot está procurando por pessoas com mais de oito anos de experiência na indústria do entretenimento e com experiência nos gêneros de ficção científica e fantasia.
Isso aponta para a próxima expansão da Riot além da posição da empresa como desenvolvedora de jogos. A empresa já colocou esforços significativos em sua posição como gravadora musical, criando um grupo de K-Pop de sucesso entre outros atos. E à medida que o League of Legends cresce, está se expandindo para novos gêneros de jogos, como um próximo RPG e MMO.
Fonte: IGN